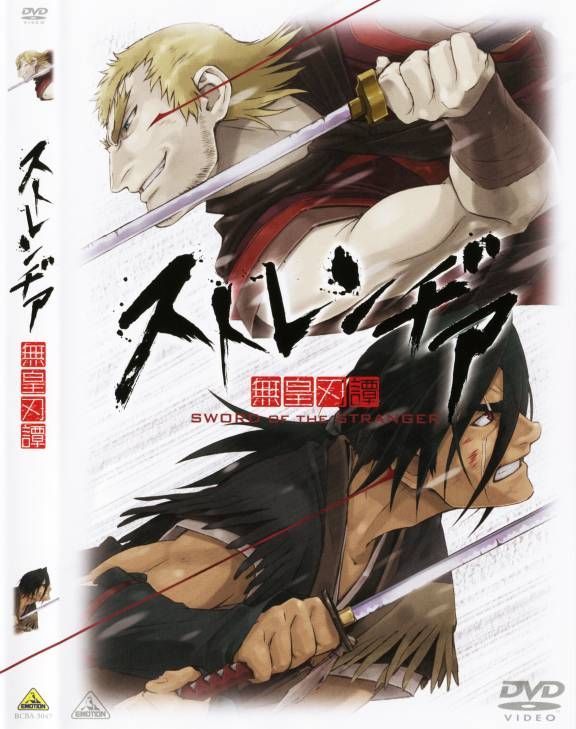 Title: Sword of the Stranger
Studio:Bones
Licensing: Bandai
Genre: action,drama
Running time: 102 minutes
Finished this movie over the weekend and decided to use it to do my first review.
Story:
Sword of the Stranger is a action/drama that takes place in feudal Japan. Our protagonist Kotaro is a child on the run from the vassals of the Ming Dynasty, who have traveled from China on orders of their emperor to capture him at all costs. On his journey to find a haven from his pursuers Kotaro crosses paths with a nameless swordsman in an abandoned temple. In this temple Kotaro's is finally found by his pursuers and they proceed to move in for the capture until the nameless swordsman decides to give the boy a helping hand.
The movie follows Kotaro and the nameless swordsman, aka No Name, as they journey to a Buddhist temple which will provide sanctuary for Kotaro. Sword of the Stranger also lets you see from the perspectives of the antagonists: the Chinese as well as the Feudal lord who is giving them assistance. Each group has their own motivations and objectives, while the members of each group have their own goals that they seek to achieve.
Animation:
The animation was definitely high quality and the action sequences were quite fluid. From the first battle to the final fight the animation did a great job of showing the viewer how intense the fights that were taking place were. The character designs were well done and everyone had their own distinct look.
Audio:
Not to much to say on this section. The music fit the scenes rather nicely and never felt out of place.
English Dub:
I thought the voice acting was quite good. One thing of note is that when the Chinese spoke around the Japanese they actually spoke in Chinese with sub titles. I found that to be rather interesting and have not really seen that done before in my anime experience.
Japanese Dub:
I did not have an opportunity to watch it subbed.
Final Word:
Sword of the Stranger was definitely a great anime movie to start off 2010. Slick animation coupled with intriguing characters makes for a great view experience. The combat that takes place in the movie is intense and barely strays away from the real. I also enjoyed the small touches that the movie made such as having the Chinese continue to speak Chinese when around the Japanese characters. I thoroughly enjoyed this anime and would definitely recommend it.
I'll give it a 5 out of 5.